WHEN A FETAL SYNDROME DIAGNOSIS FEELS LIKE THE END, WE HAVE RESOURCES AND HOPE FOR NEW BEGINNINGS.
YOU'LL NEVER FORGET THE MOMENT YOU HEAR YOUR BABY MAY NOT SURVIVE. WE REMEMBER.
LIFE CHANGES THE INSTANT YOU LEARN YOUR UNBORN BABY HAS A FETAL SYNDROME. WE HAVE RESOURCES TO HELP. OUR FAMILY IS GROWING
The Fetal Health Foundation now includes the Fetal Therapy Think Tank, bringing the expertise of 100's of fetal therapy and medical industry experts to create a bright future for more young families through fetal medicine.
As a parent-founded non-profit, we are grateful for the support of our Stewardship Circle member institutions.
DONATE NOW
Your contribution gives hope to families with fetal syndromes.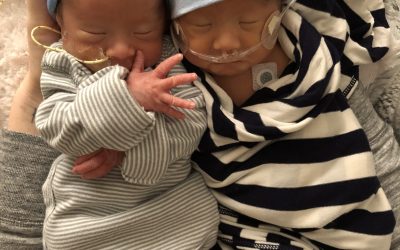 When Beth Kanemoto was pregnant with identical twins Kai and Klay, it felt like every two weeks she received more bad news. First, they learned the pregnancy was high risk. Initially, doctors thought the twins might be conjoined, but they soon learned that instead, Klay and Kai were considered mono-mono twins, meaning that they shared just one amniotic sac with no barrier between them.
read more